10 Remote YouTube Jobs You Can Do From Home
Paving Your Career Path through YouTube Jobs
 
YouTube has evolved from a simple video-sharing platform to a medium of job opportunities. This shift has propelled many freelancers and creative professionals to search for YouTube job roles – which are often doable remotely!
 
Remote YouTube Jobs you can do from home
 
With the surge of remote work in recent years, YouTube has opened a myriad of jobs for those willing to work from home. Let's take a look at some remote YouTube roles:
 
Video Editor: Altering the Medium of Communication
 
Remote video editors on YouTube transform raw video content into captivating narratives for viewers. These professionals alter the medium of communication to ensure it aligns with their client's vision while being engaging for the YouTube audience.
 
YouTube Content Creator for brands
 
Content creators occupy a prime role in forming the YouTube landscape. As a creator, you might be fiming videos, anticipating trends like YouTube shorts, managing a YouTube channel, or all the above! This remote job entices an artistic mindset and a structured schedule for content creation.
 
Social Media Coordinator / Community Manager
 
Social media coordinators manage the presence and promotion of YouTube channels across various social media platforms. They align the content with the audience's preferences, ensuring timely updates and monitoring performance KPIs.
 
Paid Media Specialist: Making the Most of Ad Campaigns
 
Paid media specialists handle the paid ads featured on YouTube channels. Their roles include managing ad campaigns, analyzing insights, and ensuring an increase in growth and brand awareness according to the proposed budget.
 
Google Ads Expert: Optimizing YouTube Ad Performance
 
Google Ads strategists, specializing in YouTube, help optimize ad performances on the platform using Google Analytics. Their work revolves around maximizing visibility while keeping ad expenditure in check, thereby proving vital in the realm of e-commerce.
 
Scriptwriter: writing Engaging Content
 
Scriptwriters form the backbone of any engaging YouTube content. They create the scripts that align with the channel's goals and the audience's interests, playing a pivotally creative role in content production.
 
Freelance Designer: Adding Flair to YouTube Content
 
Freelance designers build visually impressive graphics and animations for YouTube videos or cover photos. This remote job often requires a keen understanding of best practices for graphic design and a grasp of audience preferences.
 
 Content Manager: Ensuring Organized Execution
 
A Virtual Content Manager coordinates projects, schedules videos, and manages various aspects of content execution. These professionals require impeccable organizational skills and the ability to juggle multiple tasks promptly.
 
Social Media Specialist and Strategist
 
Social Media Specialists create, execute, and monitor media strategies. Working remotely, these specialists drive the channel's growth, foster engagement, and increase brand awareness on various social media platforms.
 
Deal Manager
 
YouTube channels often work with brands by offering to sponsor their product. You could for example help these channels monetize their audience by finding and negotiating interesting sponsorship deals for both parties.
 
Underlying Skills for YouTube Jobs
 
For anyone keen on joining the YouTube workforce, skills like effective communication, SEO knowledge, proficiency in video editing, understanding trends and user engagement are important. Strong digital marketing skills backed by technical knowledge can be a helpful asset to grow your YouTube career.
 
Remember, most of these roles require specific skills, knowledge, or even experience. But don't worry! There's plenty of free and paid resources online to help you equip yourself with the necessary expertise.
 
Income Estimation for Remote YouTube Jobs
 
Earnings from these roles can fluctuate based on specific client agreements, nature of the role, and geographical location. However, these YouTube jobs can provide a steady income, monthly or per project, making it an ideal choice for remote workers.
 
Job Search for YouTube Jobs in 2023
To find YouTube job openings from content creators who are hiring in 2023, you can look at LinkedIn, Twitter, job search on google, freelance websites, and networking events, and also
create a profile on yt.careers
to let YouTubers find your profile. I recommend staying up-to-date with industry news and updating your profile on yt.careers regularly, which could help you land the role most suitable to your skills and preferences. 
Final Words
 
The rise of YouTube jobs has made it possible to work from home and maintain an exciting career. As we move further into the new normal, these remote opportunities will grow in scope and diversity. Whether you opt for a full-time position or a part-time gig, YouTube jobs offer a window into a dynamic, digital, and creative world.
 
FAQs

1. What are the important skills for a remote YouTube job?
Depending on your role, you will need some of these skills: effective communication, SEO knowledge, video editing proficiency, understanding trends and user engagement, strong digital marketing.

2. How much can I earn from working a remote YouTube job?
Earnings can differ based on the role, client agreement, experience level, and geographical location. It could be per project, monthly, or commission-based.

3. How can I search for remote YouTube jobs?
Numerous online portals like LinkedIn, Indeed, and job platforms like ours lists job descriptions for YouTube roles. Staying updated with industry news and events can also open up opportunities.

4. Can I balance more than one remote YouTube job?
Yes, if you can efficiently manage time and allocate resources, you can maintain multiple roles. However, avoid overworking and maintain a work-life balance.

5. Can I switch from a part-time to a full-time remote YouTube job?
Absolutely! Several companies with openings offer flexibility. If you prove your skills, the potential for promotion from part-time to full-time is plausible.

Good luck, and enjoy your journey to becoming a part of the YouTube professionals from the comfort of your own home!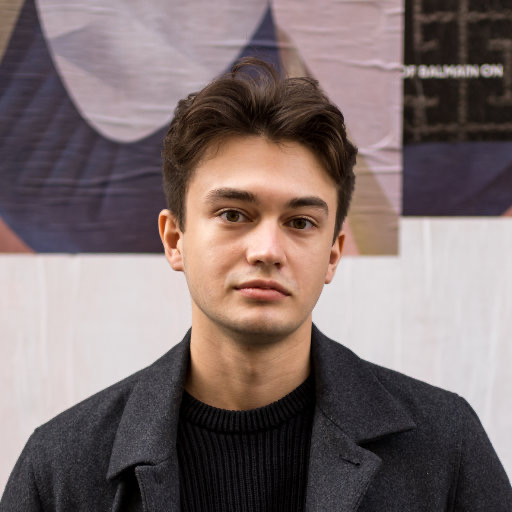 Alexandru Golovatenco
Founder of YT Careers